Intermediate Capital Group (ICG)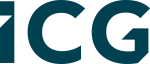 BEDRIJFSPROFIEL
ICG is een specialistische vermogensbeheerder met 26 jaar ervaring in bedrijfsinvesteringen wereldwijd. Ons doel is het genereren van inkomen en consistent hoge rendementen en tegelijkertijd negatieve uitkomsten te vermijden. We combineren flexibele kapitaaloplossingen, lokale toegang en kennis, en een ondernemende inslag om ons inzicht te geven in onze markten. We zijn toegewijd aan innovatie en richten ons op investeringen over de hele kapitaalstructuur om de meeste waarde te kunnen toevoegen voor onze investeerders. ICG beheert wereldwijd EURO 20 miljard aan vermogen, we zijn genoteerd aan de London Stock Exchange (ticker; ICP) en gereguleerd in het VK door de Financial Conduct Authority (FCA). Intermediate Capital Group, Inc. is een volledige dochter van ICG en geregistreerd als een investment adviser onder de U.S. Investment Advisers Act uit 1950. Verdere informatie is beschikbaar op www.icgam.com.
Resultaten uit het verleden bieden geen garantie voor toekomstige rendementen.

PRODUCTEN EN OPLOSSINGEN
Multi-asset mandaten
Discretionaire mandaten
Beleggingsfondsen
Andere: Mezzanine & Direct senior lending, Real estate lending, Private equity secondaries, Loans & High yield bonds
OPMERKINGEN
ICG is een specialistische asset manager die belegt in privaat krediet, bedrijfsleningen, high yield obligaties en minderheidsaandelenbelangen. We zijn een vertrouwde partij voor meer dan 200 institutionele beleggers.
ICG Key Highlights:
- Independent asset manager with €20.2 billion¹ under management, including €2.3 billion¹ from ICG plc's balance sheet (FTSE 250 listed)
- Focused on sub-investment grade credit: senior loans, high yield, structured credit and subordinated debt / intermediate capital
- Established in 1989, ICG has over 210 institutional clients globally1 & 2
- Experienced team based in Europe, Asia and the US with over 270 employees globally¹
Notes:
1. Data as at 30 June 2015.
2. Please note that due to secondary trading activities by CLO note holders, an exhaustive or accurate list of all credit fund investors is not available and has therefore been excluded.
MARKTVISIE
De huidige dislocatie in de kredietmarkten heeft nieuwe beleggingsmogelijkheden opgeleverd voor institutionele beleggers. De terugtrekking van de banken heeft een verstoring aan de aanbodzijde van krediet opgeleverd en de opkomst van niet bancaire partijen zoals asset managers mogelijk gemaakt. Deze kredietverstrekkers zijn essentieel om het gat in de kredietmarkt te vullen. Institutionele beleggers kunnen hier in participeren door deel te nemen aan 'direct lending' fondsen, mezzanine en bedrijfslening fondsen of fondsen die alloceren tussen verschillende marktsegmenten en zo het hele universum bestrijken.
BEDRIJFSINFORMATIE
Algemeen:
| | |
| --- | --- |
| Aantal beleggingsprofessionals in dienst | >200 |
| Aantal landen waar het bedrijf vestigingen heeft | 11 |
Vermogen onder Beheer – per beleggingscategorie (in %)
bijzonderheden
ICG belegt in mezzanine schuld, bedrijfsleningen en hoogrentende obligaties. Daarnaast heeft ICG een vastgoedfinancieringstak onder de naam ICG - Longbow.

Bron: ICG, per juni 2015
Vermogen onder Beheer – naar klant-type (in € mln)
BELEGGINGSOVERTUIGINGEN
ICG is wereldwijd gericht op het beleggen in middelgrote ondernemingen en investeert vaak tegelijk met management teams en private equity partijen. We zoeken altijd de balans tussen risico en rendement en dat bepaalt ook op welk niveau in de kapitaalstructuur we willen investeren. Het uiteindelijke rendement is vaak een combinatie van coupons, PIK (payment in kind) en aandelen. Onze aanpak wordt altijd aangepast aan de omstandigheden van de investeringsmogelijkheid, flexibiliteit en innovatie zijn daarbij zeer belangrijk. ICG is erop gericht om controle te hebben over elk instrument waar we in beleggen, om zekerheid en stabiliteit aan de kapitaalstructuur te geven. We beleggen meestal voor de lange termijn en hebben vaak ook een zetel in de board. Onze lokale mensen zijn daarbij cruciaal.
AMBITIE EN BEDRIJFSSTRATEGIE
ICG's strategic objectives are:


1. Grow AUM - We are confident that our strong fundraising momentum will continue across our strategies in Europe, the US and Asia Pacific.
2. Invest Selectively - Our recent fundraising success has generated substantial capital to deploy across our investment strategies and we continue to see good investment opportunities. This enables us to deploy capital at the appropriate risk/return balance in line with the required investment run rate, whilst maintaining a disciplined investment approach.
3. Manage portfolios to maximise value - We manage our investment portfolios actively, working with management and sponsors to support the delivery of their business plan. We will maximise returns in older funds by realising assets to crystallise value for the balance sheet and our fund investors.
PERFORMANCEMETING
ICG runs a number of differing strategies which each have their own performance measures. Closed-end fund structures (such as our mezzanine, real estate debt and direct lending strategies) tend to measure performance on a money-weighted basis (using IRR and Money Multiple as performance measures), while open-ended fund structures (such as liquid loans and high yield) tend to use time-weighted performance measures (total returns). ICG also monitors default and recovery rates (where applicable) across our funds.
At a portfolio company level, there are similarities across our Funds in terms of key performance indicators, such as leverage levels and sales/EBITDA trends.
VERGOEDINGSSTRUCTUUR
Each Fund has its own specific fee structure, that is designed in order to attract investors whilst reflecting the nature and cash flows of each Fund. For example, ICG's European Mezzanine funds charge fees on committed capital due to the high cost of infrastructure; whereas ICG's credit funds, including Direct Lending, primarily charge fees on invested capital. Further, each Fund has its own structure when it comes to performance fees, where applicable.